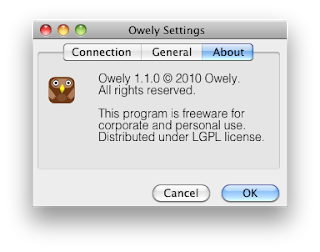 Owely desktop clients goes 1.1 not much for new functionality more for fixes, this one is more stable version with fixed Upload Dialog issues and some login troubles our users experienced before. About new cool features, there is build-in autoupdating mechanism, so users that will download this version will be automatically updated and won't need to make it manually like before. We hope there won't be much issues with that (cross the fingers).
Also, our developers have added one of most desired feature : fast upload, which means that you won't enter no text on Upload window, just want to upload immediately. So now you have Shift + Esc combination , it will automatically upload you screen to the public group and give you link.
Please let us know about issues and function you have or might want to have in desktop application, this all makes Owely better each update and feel you more comfortable taking part of improving software.